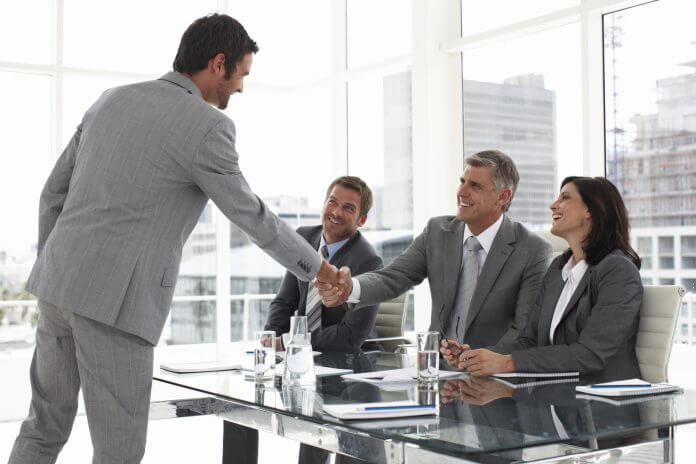 Australia offers a lot of money to international students – upwards of $500 million AUD per year.
If you are looking to attend university in Australia, you are probably greatly concerned about how much it is going to cost you to attend.
There are literally hundreds of scholarships, grants, and bursaries that you can apply for, that will help you with your studies in Australia.
There are a variety of sources that you can obtain your scholarships from as well. The Australian government offers a lot of the money that international students receive for their studies. But there are also educational institutions (including the ones you may be considering for study) and public and private organizations that will give money to international students for their educations. Many of these scholarships are available to anyone who is studying in the country.
Following a government decision on January 1, 2017, three scholarships, government-funded schemes are blended into a single body. The Australian Postgraduate Awards (APA), International Postgraduate Research Scholarships (IPRS) and the Research Training Program (RTP) ceased and were replaced by the Research Training Program (RTP). Under this new government-funded scholarship program, participating universities will receive block grants on year basis. The current list of participating universities can be seen in this link https://www.education.gov.au/higher-education-providers-eligible-research-block-grants
There are other government-funded scholarships in Australia you can seek. In this section, we're going to explore the Australia Awards, Research Training Program (RTP) and the Endeavour Scholarships.
Australia Awards
Australia Awards is a government-funding program that delivers scholarships and fellowships to excellent home and international students. It brings together all scholarships and fellowships governed and administered by the Department of Foreign Affairs and Trade, Department of Education and the Australian Centre for International Agricultural Research. Its goal is to widen and strengthen Australia's links with the world by offering financial support to prospective international students to undertake a study course in Australia. Every year the Australia government shares a high amount of money for this program, amounting to $305 million for the 2018/19 academic year.
There are several organizations that offer scholarships through the Australia Awards:
The Australian Agency for International Development (AusAID)
The Department of Industry, Innovation, Climate Change, Science, Research, and Tertiary Education (DIICCSRTE)
The Australian Center for International Agricultural Research (ACAIR)
The Australian government invested over $300 million (AUD) in the Australia Awards in 2012. This enabled almost 5,000 students to study abroad, whether they were coming to or from Australia. Since the Australian Government started to offer scholarships, they have helped over 100,000 people achieve their dream of studying abroad.
The financial aid for international students is given through three different aim programs:
Australia Awards scholarships
Australia Awards Pacific Scholarships (AAPS)
Australia Awards Fellowships
Australia Awards scholarships
The Australia Awards Scholarships is a funding scheme that includes different scholarship programs like the Endeavour Scholarships and Research Training Program.
Endeavour Scholarships in Australia for international students.
International students who want to pursue a postgraduate course in Australia, whether a Master or PhD, are eligible to apply for an Endeavour Scholarship. At maximum, the value of a scholarship is $140,500 for Masters and $272,500 for PhD. This amount of money includes a travel stipend ($3,000 AUD), an establishment stipend ($4,000 AUD), a monthly payment of $3,000 AUD. International students will also have the health and travel insurance covered with this scholarship.
Before initiating the process of application you must look if your country of residence is in the list of eligible countries. We bring to you a list of these countries, so you can immediately find out if you can aspire to apply for such scholarship
America: Argentina, Bolivia, Brazil, Canada, Chile, Columbia, Costa Rica, Ecuador, El Salvador, French Guiana, Guatemala, Honduras, Mexico, Nicaragua, Panama, Paraguay, Peru, Suriname, USA, Uruguay, Venezuela.
Asia: Bangladesh, Bhutan, Brunei, Cambodia, China, Hong Kong SAR, India, Indonesia, Japan,  South Korea, Laos, Macau, Malaysia, Maldives, Mongolia, Myanmar, Nepal, Pakistan, Phillipines, Singapore, , Sri Lanka, Taiwan, Thailand, Timor-Leste, Vietnam.
The Caribbean: Antigua and Barbuda, Bahamas,  Barbados, Belize, Cuba, Dominica, Dominican Republic, Grenada, Guadeloupe, Guyana, Haiti, Jamaica, Martinique, Saint Kitts and Nevis, Saint Lucia, Saint Vincent and the Grenadines, Trinidad and Tobago.
Europe: Austria, Belgium, Bulgaria, Croatia, Cyprus, Czech Republic, Denmark, Estonia, Finland, France, Germany, Greece, Hungary, Ireland, Italy, Latvia, Lithuania, Luxembourg, Malta, Netherlands, Norway, Poland, Portugal, Romania, Russia, Slovakia, Slovenia, Spain, Sweden, Switzerland, Ukraine, UK.
Middle East: Afghanistan,  Bahrain, Iran, Iraq, Jordan, Kuwait, Lebanon, Oman, Qatar, Saudi Arabia, Syria, Turkey, United Arab Emirates, Yemen.
Pacific: Fiji, French Polynesia, Kiribati, Marshall Islands, Micronesia, Nauru, New Caledonia, New Zealand, Palau, Papua New Guinea, Samoa, Solomon Islands, Tonga, Tuvalu, Vanuatu, Wallis and Futuna.
Except for your country of residence, there are other requirements to be eligible for the Endeavour scholarship
You must be aged over 18
You don't hold any other Australian government-funded scholarship or fellowship
Start your selected study program between 2 January 2018 and 30 November 2018
When all required documents are ready you can apply by submitting them online through the Endeavour Online (EOL) system. The application for 2019 is expected to be open in July 2018.
For further details about the application procedure, you can check this guideline
https://internationaleducation.gov.au/Endeavour%20program/Scholarships-and-Fellowships/Applications/Documents/2018%20Round%20Endeavour%20Applicant%20Guidelines.pdf
In its Budget plan for 2018/19, the Australian government has proposed the establishment of the Endeavour Leadership Program (ELP). The new Endeavour scholarship program will be a blending of the Endeavour Scholarships and Fellowships and the Endeavour Mobility Grants.
The Research Training Program (RTP)
The Research Training Program represents a mixture of former scholarship programs Australian Postgraduate Awards (APA), International Postgraduate Research Scholarships (IPRS) and the Research Training Scheme (RTS). Following a government decision on 1 January 2017, the older scholarship programs ceased to the new Research Training Program.
In general, the government movement didn't represent any substantial change. It mainly influenced the way the funds were shared. Under these new changes, the participating universities in Australia will receive block grants in yearly basis. These grants will then be distributed to home students willing to study abroad and overseas students aiming to seek higher education in Australia. This means that students won't receive money in person, but they will be offered a tuition fee offset, an allowance to cover living expenses and necessary things to do their research. The value of the yearly stipend rate for the awards in 2018 is $42,307 per year.
A Research Training Program scholarship for a Research Master student is available for two years, while for a Doctorate student it lasts for three to four years at maximum.
The RTP funds are granted to applicants looking forward to attending a Postgraduate research course, whether it is a Master or Doctorate degree. Currently, there's a number of participating countries in this program. Below is the full list of Australian Universities that are part of this program
Central Queensland University
Charles Darwin University
Charles Sturt University
Curtin University of Technology
Deakin University
Edith Cowan University
Griffith University
James Cook University
La Trobe University
Macquarie University
Monash University
Murdoch University
Queensland University of Technology
Royal Melbourne Institute of Technology
Southern Cross University
Swinburne University of Technology
The Australian National University
The Flinders University of South Australia
The University of Adelaide
The University of Melbourne
The University of New England
The University of Queensland
The University of Sydney
The University of Western Australia
Federation University Australia
University of Canberra
University of Newcastle
University of New South Wales
University of South Australia
University of Southern Queensland
University of Tasmania
University of Technology, Sydney
University of the Sunshine Coast
University of Western Sydney
University of Wollongong
Victoria University
Australian Catholic University
Batchelor Institute of Indigenous Tertiary Education
Bond University
The University of Notre Dame Australia
MCD University of Divinity
Torrens University of Australia
Because university sets their application and selection criteria is always advisable to personally check the university's website for detailed information. Commonly students are asked to be enrolled in recognized HDR course in an Australian higher education provider and must not be receiving another scholarship during the time they're taking a RTP one.
Australia Awards Pacific Scholarships (AAPS)
Australia Awards Pacific Scholarships offer scholarships to overseas students coming from the Pacific region. The participating countries are: Federated States of Micronesia, Fiji, Kiribati, Marshall Islands, Nauru, Palau, Papua New Guinea, Samoa, Solomon Islands, Tonga, Tuvalu, Vanuatu, and Wallis and Futuna.
These kind of scholarships are merit-based so the applicant's previous academic achievements and other criteria will indicate their selection. Other eligibility factors include the following
Be a citizen if one of the participating countries (list above)
 The applicant must not have a permanent residence permit in Australia or be in the process of getting one
The applicant must not be married or engaged
The student must not be receiving another scholarship when it applies and during the period of availability of  Pacific Scholarship
Most not have attained another Australian government-funded scholarship within two years ahead of his application for the Pacific Scholarships
 Meet specific   immigration criteria
There is a huge number of study fields one can attend with this scholarship. However, they're limited and determined as part of bilateral discussions, between Australia and the other country. For example, the Australian Pacific Scholarships for the citizens of Papa Guinea are mainly offered in Midwifery, Nursing and Community Health Work. This is because health professional employers are in need in Papa Guinea.
As with the other type of Australia Awards Scholarships, the awardees will have to sign a document which guarantees that they will respect the conditions and terms of the scholarship. There may have further restrictions set by the applicant's home country.
The scholarship endures for the minimum period of time that the student expects to finish the course. Additionally, the scholarship may cover a preparatory course (in the English language for example) whose length is usually limited to one year.
Australia Awards Fellowships
The Australian government has established the Awards Fellowships to enhance the residential organizations' links with the outer world. By providing short-term courses to professionals and leaders of developing countries the program strives to be beneficial for both parties: Australia and the recipients.
The value of these fellowships can go up to $30,000 per fellow and it covers overhead expenses. However, the delivery mode of the fellow may change in dependence of the deal between Australian organization and its partner.
There is a limited number of countries eligible for this type of scholarships. To save your time that you would be spending doing research we bring you below all the countries that currently are eligible
Asia and Pacific
Bangladesh, Bhutan, Cambodia, China, Cook Islands, Federated States of Micronesia, Fiji, India, Indonesia, Kiribati, Laos PDR, Malaysia, Maldives, Marshall Islands, Mongolia, Myanmar, Nauru, Nepal, Niue, Pakistan, Palau, Papua New Guinea, Philippines, Samoa, Solomon Islands, Sri Lanka, Timor-Leste, Tokelau, Tonga, Tuvalu, Vanuatu, Vietnam, Wallis & Futuna
Latin America and the Caribbean
Argentina, Belize, Bolivia, Brazil, Colombia, Costa Rica, Cuba, Dominica, Dominican Republic, Ecuador, El Salvador, Grenada, Guatemala, Guyana, Haiti, Honduras, Jamaica, Mexico, Nicaragua, Panama, Paraguay, Peru, Saint Lucia, Saint Vincent and the Grenadines, Suriname, Venezuela
Africa
Algeria, Angola, Benin, Botswana, Burkina Faso, Cameroon, Cape Verde, Chad, Comoros, Cote d'Ivoire, Congo (Republic of), Congo (Democratic Republic of), Egypt, Gabon, Gambia, Ghana, Guinea (Republic of), Kenya, Lesotho, Liberia, Madagascar, Malawi, Mali, Mauritania, Mauritius, Morocco, Mozambique, Namibia, Niger, Nigeria, Sao Tome and Principe, Senegal, Seychelles, Sierra Leone, South Africa, Sudan, Swaziland, Tanzania, Togo, Tunisia, Uganda, Zambia, Zimbabwe
Middle East
Turkey
Other factors that amount of your eligibility for Australia Fellowships Awards are
You must not have permanent residency in Australia
You must not be married or engaged
Fellows must have been working in a field relevant to this fellowships program
Unfortunately, the targeted countries are limited. Eligible countries for this type of fellowships can be seen in this link
http://dfat.gov.au/people-to-people/australia-awards/Pages/eligible-countries-australia-awards-fellowships.aspx
An important note: Only Australian organizations in Australia that have an Australian Business Number (ABN) and a partnership overseas is allowed to apply for this sort of fellowships
Non government-funded scholarships
Aside from government-funded scholarships, in Australia, there are many other scholarships offered by universities individually or by different organizations.
To maintain the growth in international student population, universities have increased the number of scholarships dedicated to foreigners. Therefore is very likely you will find a scholarship in Australia.
Below we'll give some other scholarships awarded to international students
University of Sydney International Research Scholarships
Macquarie University International Scholarships
Melbourne Research Scholarships
Adelaide Scholarships International
Flinders International Postgraduate Scholarships
This link is a very useful engine to search for scholarships in Australia https://www.studyinaustralia.gov.au/SIASearch/SIAScholarshipsList.aspx?ModuleId=13&Keyword=
Joint Academic Scholarships Online Network (JASON)
If you are looking for scholarships for postgraduate study, make sure that you take a look at the JASON website. The JASON website is a postgraduate scholarship search engine for the entire country of Australia and offers results for Australian natives and those who are planning to study in Australia. Several universities worked together in order to develop JASON so that they could provide better service and information for potential students who are pursuing postgraduate studies in Australia.
If you are looking for scholarships and grant money while you are studying in Australia, you can check out the websites above or you can take a look at the Australian Government's International student initiative webpage. There are plenty of scholarships available for you to check out and the website will give you all of the information that you need in order to apply for various scholarships. They even have a search function to help you find the scholarships best suited to who you are and what you are studying. If you have questions about your eligibility for a certain scholarship, contact the organization that is offering the scholarship for more information. Good luck with your scholarship applications!