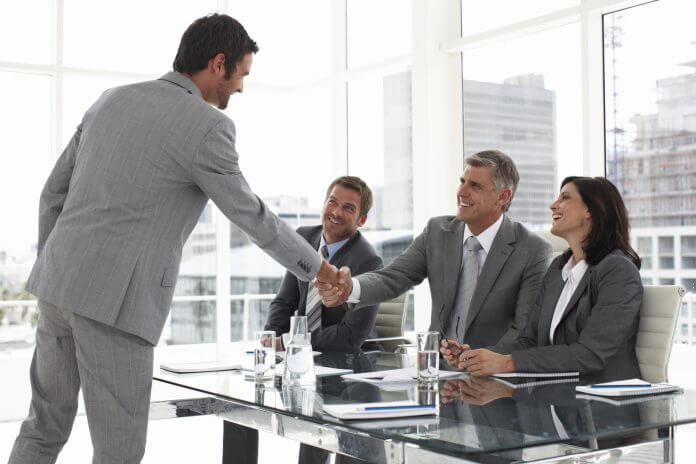 A student visa is essential if you wish to pursue your studies in Australia. It allows you to attend university, work part-time, and live in Australia while you're studying. Of course, you should initially go through the application process and in order to be granted a visa, and you should go through the interviewing process as well. It is essential that the interview goes well so you can prove you're a serious candidate and eligible for a student visa. To ensure you are well prepared for the interview, let's go through this list of Australian student visa interview questions, answers, and tips and ace that interview.
Australia is one of the most sought-after study destinations for international students. In fact, it has one of the largest international student populations in the world, with the numbers growing by the day. So, with some of the best universities in the world located in Australia, it is evident that thousands of study visas are issued every year. Thus, getting a student visa is not impossible, but you should really pay close attention to the requirements, provide the needed documentation, and prove yourself to be an earnest and motivated candidate. Of course, the list of questions is never constant and it is prone to change, however, we will provide a few questions that are most commonly asked to applicants.
The Most Common Australian Student Visa Interview Questions and Answer Tips
Remember, the Department of Home Affairs wants you to prove that you meet the Genuine Temporary Entrant requirements, financial requirements, as well as the English proficiency, health, and character requirements. Keeping these in mind when preparing for the interview will help you complete it successfully. See below for a list of the most common questions:
1. What is the purpose of your trip?
The case officer is simply verifying the information you have provided in the application form. What you should do is provide a simple and well-articulated answer informing them that your intention is to pursue a degree/attend a study programme in Australia.
2. Why Australia?
You should be careful when answering this question since you should provide an answer that is well-thought and elaborate. You should neatly list the reasons why Australia was your choice of study in comparison to the other options.
3. Have you visited Australia before?
Give them an honest answer as to whether or not you have visited Australia before. If you have been to Australia, make sure to be brief by providing them with the reason for the visit and the year it took place.
4. What are your qualifications?
Provide simple and accurate information on your previously earned qualifications, meaning your degree and the university/institution you graduated from.
5. Why did you choose this university?
The first thing you should do is to gather all the information you have about the university you have chosen. Prove to the case officers that you have searched the university and know what you are signing up for and that you are genuinely interested in studying there.
6. Where is the university located?
You are expected to know where the university is located, so make sure not to stumble on this one.
7. Can you tell me something about your course?
The case officer wants to know about your motives and interest in the course. So, simply provide a general overview of the course and its structure.
8. Why have you chosen this particular course?
Make sure you communicate your desire to attend the course and provide information on why it is important for your future career. You want to prove to them that the course is not simply an excuse to move to Australia.
9. How will this course benefit you?
Of course, they want to know how you think the course will benefit you and how it matches with your plans in the future. Ensure you inform them that you have done research on the scope offered by the course, by providing the necessary information they are looking for.
10. What is the cost of the course?
Tell them the precise cost as it is provided in your Certificate Of Enrolment (COE).
11. How long will the course last?
You should give an exact answer on the length of the course, tell them when the course is set to begin and when is it set to end. Make sure you're genuine since this is information that can be verified.
12. You could have completed this course in your home country too. Why Australia?
The officer wants you to further elaborate on specific reasons you have chosen to study in Australia. Elaborate on why Australia seems like a better option to you.
13. What are your plans after completing your course in Australia?
When asked this question, the officer wants to know whether or not you plan to stay in Australia after finishing the course. However, the visa does not allow students to reside in Australia once they have finished their studies, so you should provide an answer that emphasizes your desire to return to your home country after completing the course.
14. How can you prove you will return to your home country once you complete your course?
Let them know that the only reason you want to obtain a visa is in order to get an education in Australia. Tell them about any family obligations or career plans you might have when you return to your home country. Be elaborate on your intentions.
15. Are you planning to work part-time while in Australia?
The student visa in Australia allows students to work 20 hours per week (part-time), so you can tell the officer about any plans of working part-time while you're on your studies.
16. How will you finance your living expenses during your study?
Provide sufficient information on how you plan to finance your living expenses. Make sure you have bank statements, loan documents, or other documents you need in order to prove you meet the financial requirements.
17. Who is sponsoring your studies?
Let them know about the person who is financing your studies.
18. Why is he/she sponsoring you?
If neither your father or mother are sponsoring your studies but someone else is doing it instead, let the officer know of the reasons why that person is funding you. Be brief and comprehensive.
19. What is your sponsor's occupation and annual income?
Provide them with this information and give them proof of your sponsor's annual income (for example, bank account statements).
20. What is your father's occupation and annual income?
The information can be verified so make sure you let them know exactly the sum of your father's annual income and occupation. You can provide bank statements.
21. Can you provide documents of your previous education?
Make sure you're equipped with the original documents of your previous education and qualifications.
22. Why did you change your field of study?
In case the course you have chosen does not relate to the previous courses you have taken, the officer will be interested in knowing the reason for this switch of interests. Give them a rational answer as to why you have chosen to change your field of study/interest.
23. Tell me something about your family?
Provide brief and concise information on your immediate family. The officer is just verifying the information you have submitted in the application form.
24. Do you plan to proceed studying in Australia after your present course ends?
Make sure you give an honest answer that depicts your intentions and plans. However, if you haven't decided yet, let the case officer know.
25. What will you be doing during semester breaks?
You can tell them you plan to return to your home country and visit your family and friends during your semester breaks. If you have other plans, let the case officer know.
26. Can you tell me about your future plans?
The case officer wants to know about how your future plans connect to the field of study you have chosen. Also, whether or not you plan on returning to your home country after completing the course (let them know that you will return to your home country to proceed with your future/career plans).
27. Do you have any siblings?/How many?/What do they do?/Do they live with you?
Provide concise and brief information on these questions. Be comprehensive and sincere. Tell the officer whether your siblings live with you or elsewhere.
28. Can you provide your TOEFL/IELTS results?
Provide them with your results.
29. Why is your score so low?
Let them know of the reasons your score is low. However, make sure to also let them know that you have improved and are constantly working to better your skills.
30. Why is your score so high?
Tell them of the reasons you have scored highly. Let them know where you have learned the language and what contributed to your excellent results.
31. Are there more people, beside you, dependent on your sponsor?
Through this information they want to know whether the sponsor will be able to cover all study and living expenses. Provide statements that prove that your sponsor is able to proceed with your funding, even if other people are dependent on the same sponsor.
32. Why should you be given a student visa?
It is essential that you are well equipped with the answer to this question. Speak comprehensively and list the things that you can benefit from the visa (e.g: high quality education, etc.). You can also elaborate on how the university can benefit from you and your contribution. Think about this thoroughly.
33. What will you do if your student visa gets rejected?
You can tell them that you will try again and prepare better for the next time, making sure you do not repeat any mistakes you might have done throughout the visa-application process.
More Tips on Attending an Australian Student Visa Interview
Be on time: Do not be too early nor too late. Make sure you arrive a few minutes early so you can catch your breath and be rested for your interview.
Greet everyone: Make sure you greet the case officers, whenever you meet them, in order to leave a good first impression.
Dress comfortably: You should wear what you feel comfortable in. Wear something that makes you appear formal and confident. Do not exaggerate, remember, simplicity is the best in such cases.
Take all the necessary documents: Take all the student visa supporting documents, such as original documents of qualifications or bank statements. Check everything twice, three times, or even more! For as long as you are sure you have everything you need with you.
Be sincere and reliable: Provide sincere answers that are in line with the documentation you provide. Make sure you are comprehensive, brief, and accurate whenever you provide answers.